Deze console is een repeterend component uit een landbouwmachine. Tijdens de ontwikkeling lag de focus op het voorkomen vermoeiing en kromtrekken door het laswerk in de originele constructie. De gewichts- en prijsreductie zijn bijkomende voordelen die in de agrarische sector erg belangrijk zijn.

54% weight reduction

40% cost reduction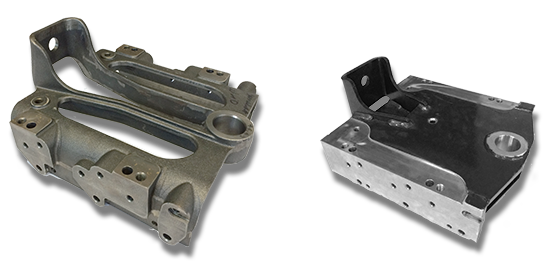 All of our clients are experts in their own industry. Each of them is capable of manufacturing machines that deliver the performance that is needed. Together with the client, EDS specializes in metal manufacturing, focusing on casting and forging. With this knowledge EDS is able to design added value into the lifecycle of the product.
Several challenges were at stake in this project. Can it be a casting? Can we increase the height to improve ground clearance? And how can we convert the welded part to a cost-efficient casting while keeping the performance similar?

8% weight reduction

21% cost reduction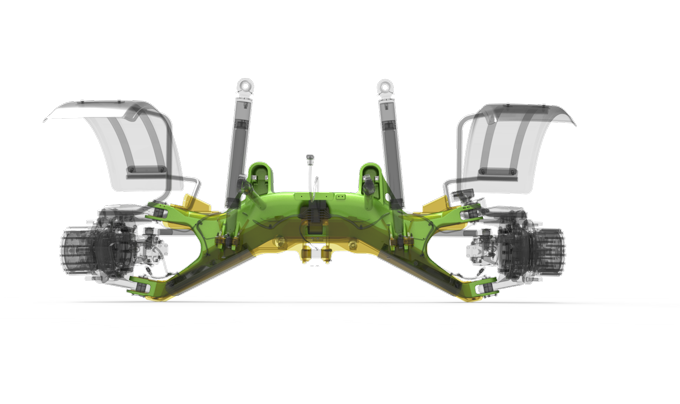 De fusee was door de vele lasnaden en opeenvolgende bewerkingen een zeer kostbare samenstelling. Het doel van het project was om zowel kosten als gewicht te reduceren. EDS heeft doormiddel van een synergie-analyse en topologie-optimalisatie drie verschillende varianten omgezet tot één gietstuk in een hoog sterkte nodulair gietijzer.

36% weight reduction

21% cost reduction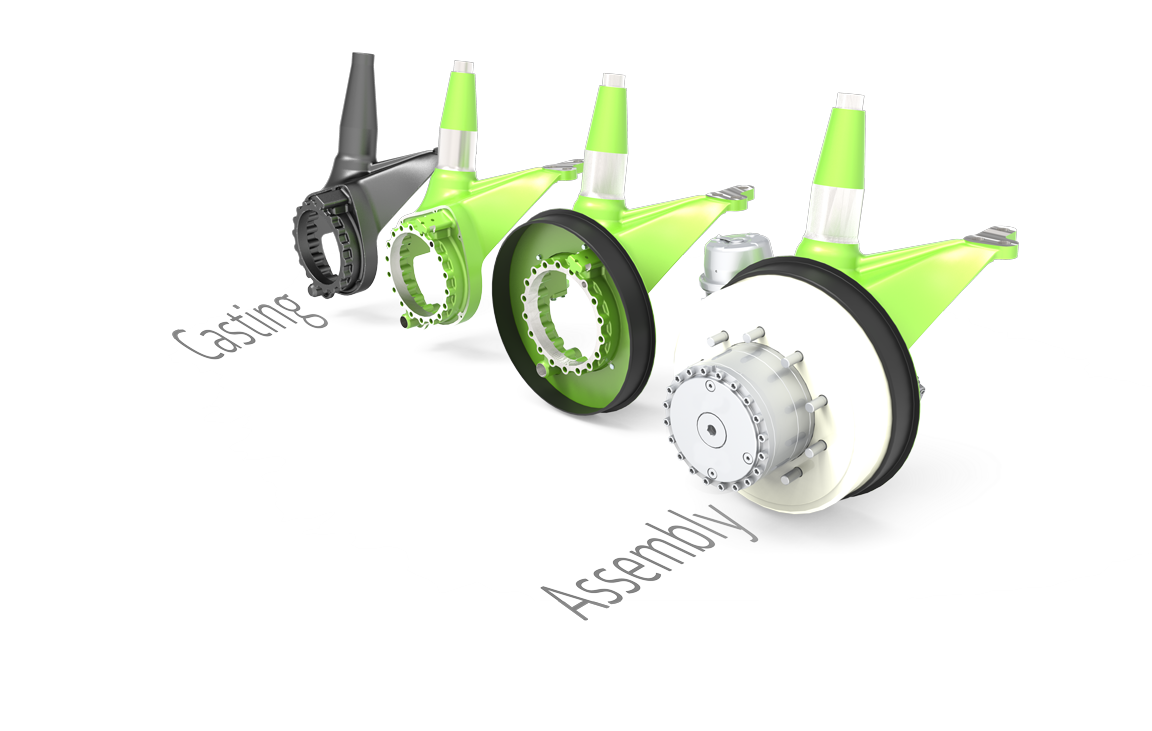 Vibratory piling has taken a flight in the past years due to the advantages over traditional piling. However, components used for this method are not optimally designed for fatigue performance. They wear out quickly due to the millions of vibrations per year.
Along with the ever increasing demand, came many issues. Upgrading materials and raising quality requirements led to high costs and only a minor increase in functionality. EDS decided it was time for a new approach.

17% weight reduction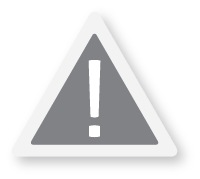 50% fatigue problems solved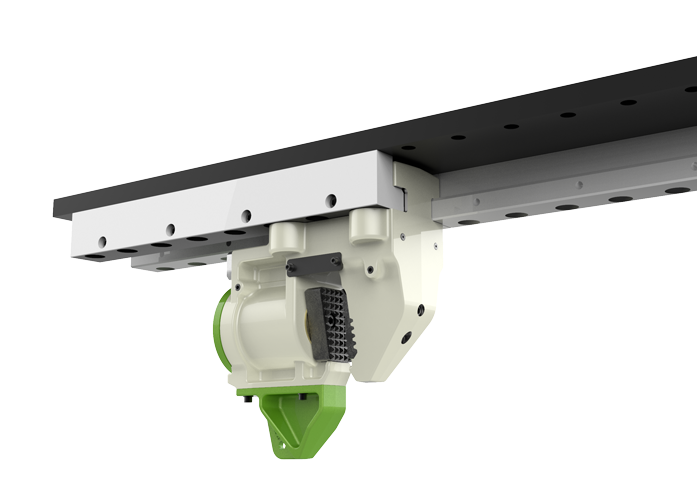 The machine harvests different kinds of greens throughout a great diversity of environments in Europe.
Currently, the suspension bracket is welded to the main frame of the machine. The client wishes to create a detachable connection in the bracket, so different types of brackets can be used when a different axle system is needed.
The engineers at EDS need not only create a new way of assembly, the current design needs to be optimised for casting purposes as well.

31% weight reduction

∞% Improved assembly time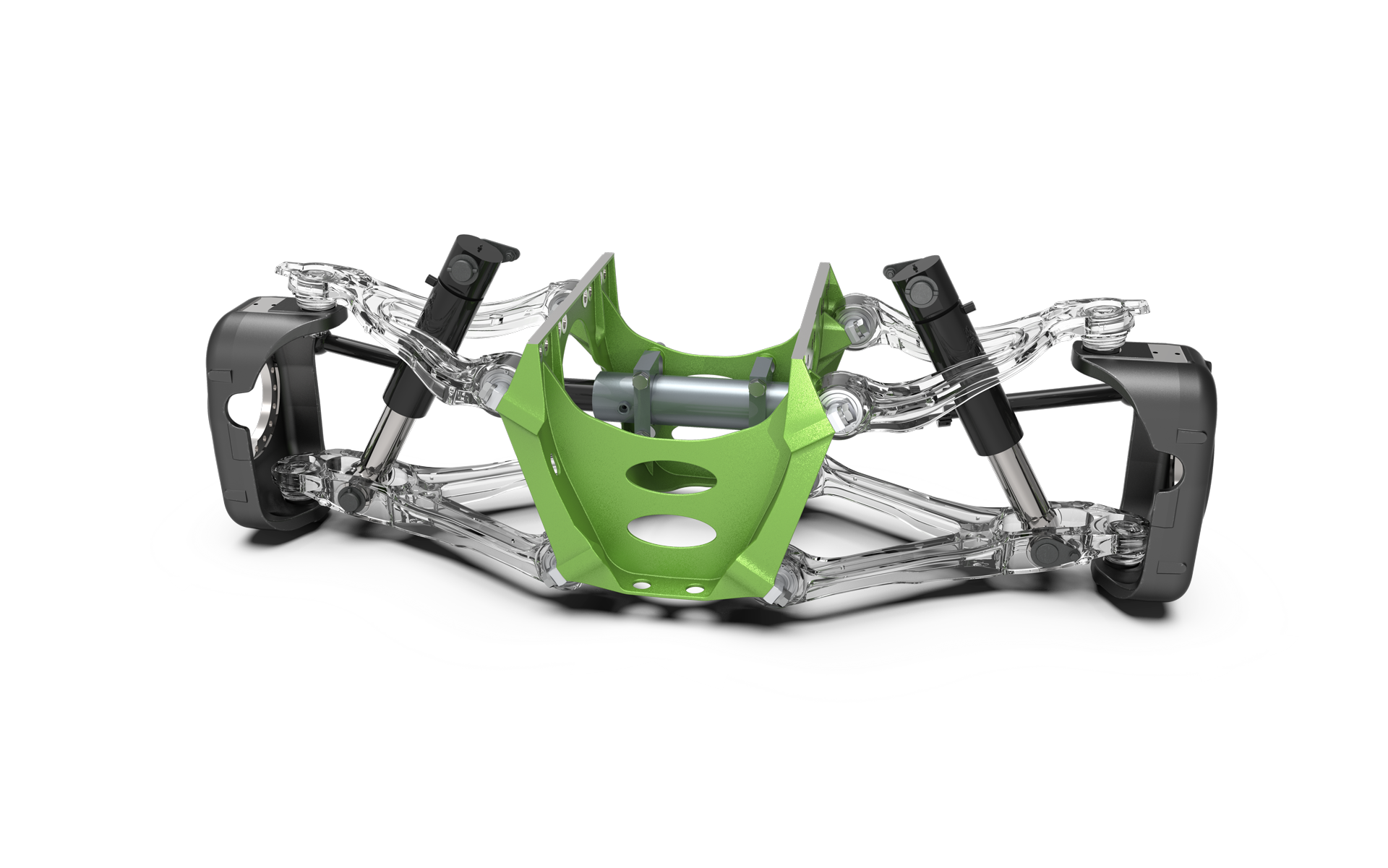 This sub-assembly makes sure that the trailers can transport heavy duty equipment in diverse environments in a stable manner. As the vehicles are used worldwide, temperatures range from freezing tundras to scorching deserts with roads differing from highways to debris rich provincial roads.
The purpose of redesign is to develop a casting, a rocker arm, that has a cost reduction in respect to the current welded component, while keeping the performance and other parameters equal or better.

17% weight reduction

32% cost reduction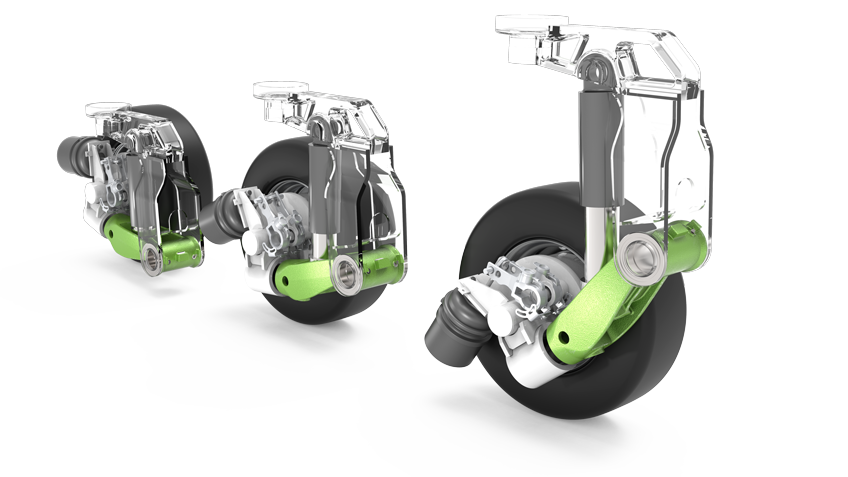 EDS-Casting & Forging heeft uit eigen initiatief dit gietstuk ontwikkeld ter vervanging van vijf losse onderdelen. Deze constructie wordt tijdens gebruik vele malen versteld en heeft geleid tot meer gemak bij het assembleren. Daarnaast is er naast de verkorte samenbouwtijd een duidelijke kosten- en gewichtsreductie.

54% weight reduction

23% cost reduction