This console is a repeating element from an agricultural machine. The old construction had many problems with fatigue failure and warping due to welding. These problems were successfully eliminated during the engineering of a new, optimised sand casting. The price and weight reduction were mere additional advantages that are of good use in the agricultural sector.

54% weight reduction

40% cost reduction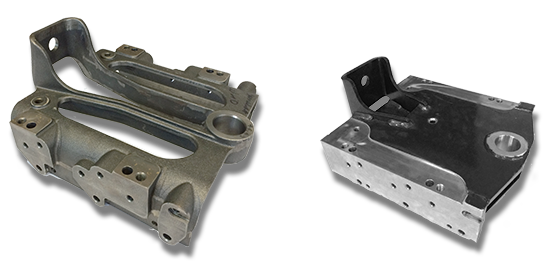 All of our clients are experts in their own industry. Each of them is capable of manufacturing machines that deliver the performance that is needed. Together with the client, EDS specializes in metal manufacturing, focusing on casting and forging. With this knowledge EDS is able to design added value into the lifecycle of the product.
Several challenges were at stake in this project. Can it be a casting? Can we increase the height to improve ground clearance? And how can we convert the welded part to a cost-efficient casting while keeping the performance similar?

8% weight reduction

21% cost reduction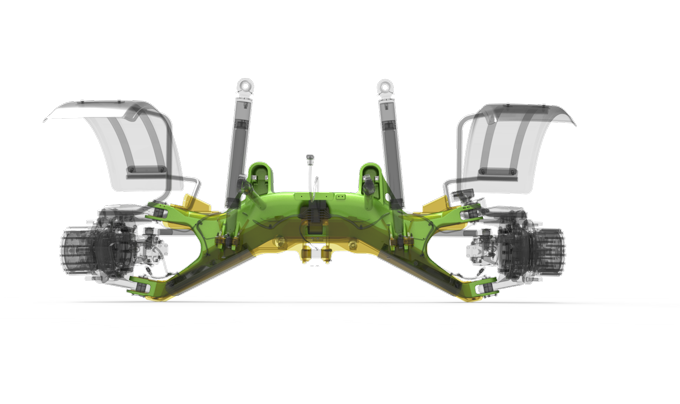 The development of the steering knuckle was a complicated project that featured synergy analyses, topology optimisation and a high performance material that was unknown to the client. Through all machining and welding the old construction was heavy and expensive. The new solution integrates three variations into a single high strength ductile iron sand casting

36% weight reduction

21% cost reduction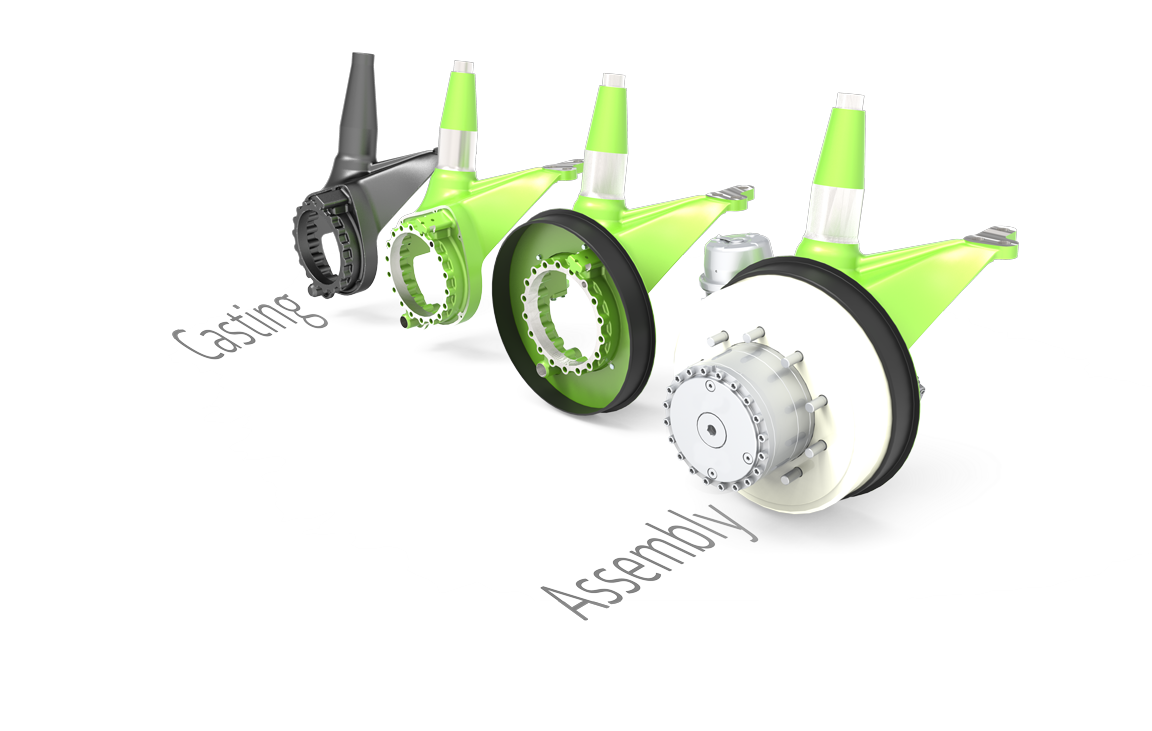 Vibratory piling has taken a flight in the past years due to the advantages over traditional piling. However, components used for this method are not optimally designed for fatigue performance. They wear out quickly due to the millions of vibrations per year.
Along with the ever increasing demand, came many issues. Upgrading materials and raising quality requirements led to high costs and only a minor increase in functionality. EDS decided it was time for a new approach.

17% weight reduction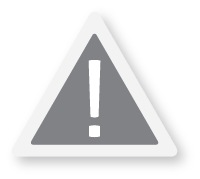 50% fatigue problems solved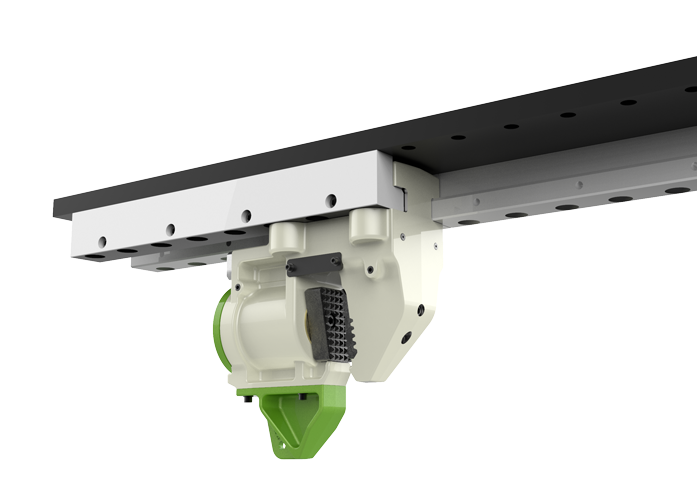 The machine harvests different kinds of greens throughout a great diversity of environments in Europe.
Currently, the suspension bracket is welded to the main frame of the machine. The client wishes to create a detachable connection in the bracket, so different types of brackets can be used when a different axle system is needed.
The engineers at EDS need not only create a new way of assembly, the current design needs to be optimised for casting purposes as well.

31% weight reduction

∞% Improved assembly time
This sub-assembly makes sure that the trailers can transport heavy duty equipment in diverse environments in a stable manner. As the vehicles are used worldwide, temperatures range from freezing tundras to scorching deserts with roads differing from highways to debris rich provincial roads.
The purpose of redesign is to develop a casting, a rocker arm, that has a cost reduction in respect to the current welded component, while keeping the performance and other parameters equal or better.

17% weight reduction

32% cost reduction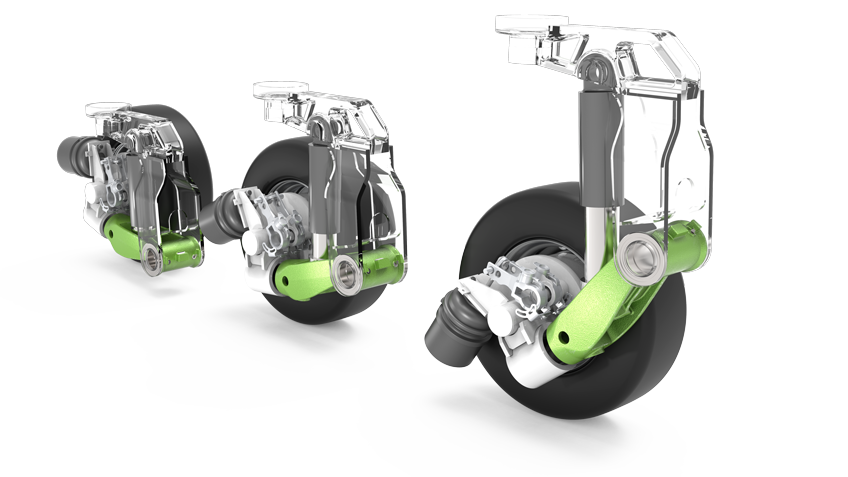 EDS-Casting & Forging developed this casting on its own initiative. This single casting replaces five separate parts and simplifies the adjustment of the construction during use in the field. This casting made the assembly faster and the construction easier, lighter and less expensive.

54% weight reduction

23% cost reduction